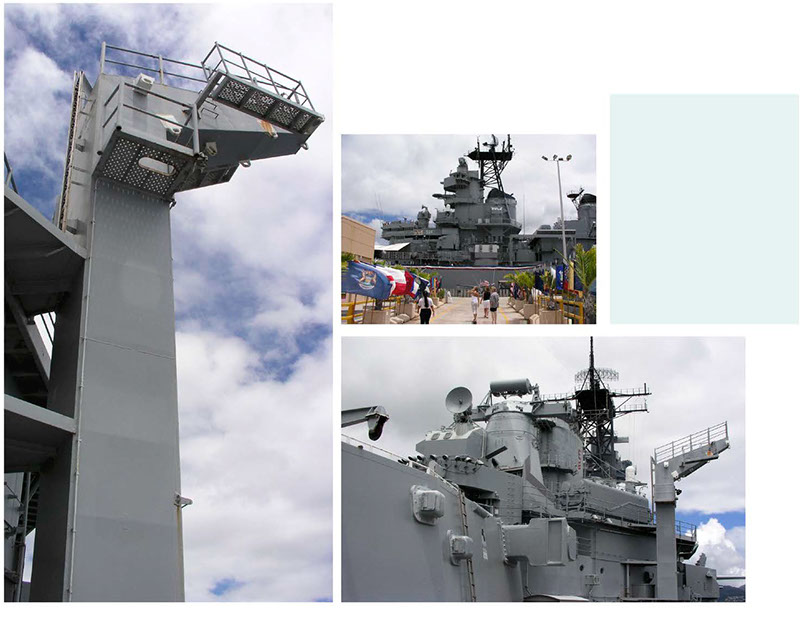 USS Missouri (BB-63) ("Mighty Mo"
or "Big Mo") is a United States Navy
Iowa-class battleship, and was the
fourth ship of the U.S. Navy to be
named in honor of the U.S. state of
Missouri. It was the last battleship
built by the United States, and was
the site of the surrender of the
Empire of Japan which ended World
War II.
In 1998, the battleship was donated
to the USS Missouri Memorial
Association and became a museum
ship at Pearl Harbor, Hawaii.
Nav Page
>